The little touristy town of Blue Ridge is exactly what you'd think a cute little mountain town would be.  A quaint, friendly, tight-knit little place where on Sunday morning turns into a ghost town and everyone in the entire town appears to be missing.  Also, no alcohol is available for purchase.  The one thing they're not short on, however, is mountain souvenirs!  From engraved Blue Ridge Mountain walking sticks, beds made from log posts and twigs, Indian dream catchers, little wooden rubber band guns with a clothespin for a trigger, and antiques of all kinds – if it fits into the flannel, outdoor mountain-man stereotype then it can probably be bought here.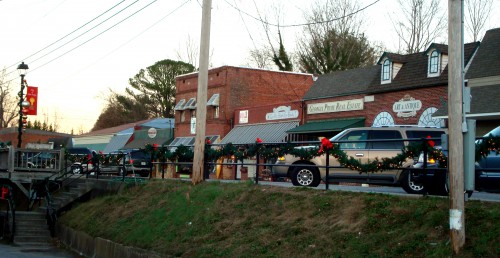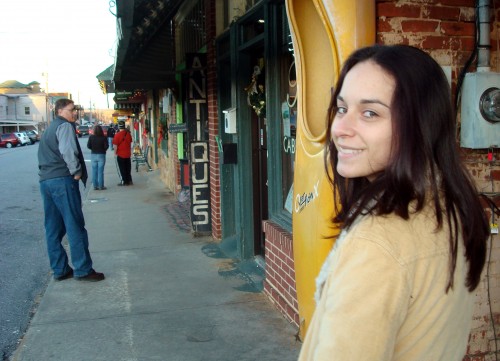 We walked around for a bit and at this point in the day, I only took a few pictures because I was so sick that I felt delirious.  All I could think about was getting back to the warm cabin and getting some nourishment.  This was definitely the turning point in my cold from bad to VERY BAD.  As darkness fell on the ridge back at the cabin, everyone zipped around the kitchen cutting bell peppers and potatoes, throwing sliced onions and sweet potatoes on the grill, setting inviting places at the dinner table with hot soup and pasta, and even sparking up the fireplace radiating immense heat with fresh logs in the freezing weather outside.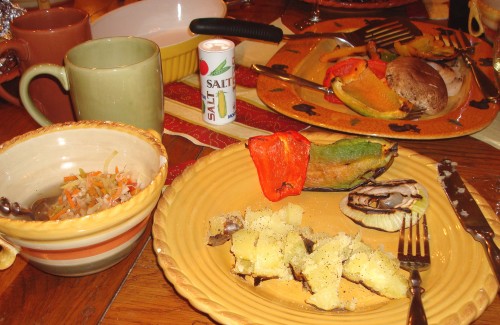 I, on the other hand, was taking a beating on the couch coughing my life away.  It had probably been years since I've had a bad cold and I was determined not to let it ruin my night.  Dinner, I think, really saved me.  It was so nice to have hot food with all the beautiful variations in flavor and color.  There was a smorgasbord of goodness in front of me and it brought back some life.
Even though the cabin was heated, I was still freezing so what did I decide to do?  Go outside on the front porch and enjoy that intense, glowing fire that Andre started in the fireplace!  It seems that there's something about a nice fire that truly captivates humans with it's primal essence.  Maybe it's the feeling of safety, accomplishment, or even just the comfort of heat in the cold, and once you have a pile of burning embers under those suspended logs, a good fire will heat up anything in its vicinity!  I grabbed a rocking chair with Sarah and her parents and it sounds crazy but I was warmer outside by that fire than I had even been in the house!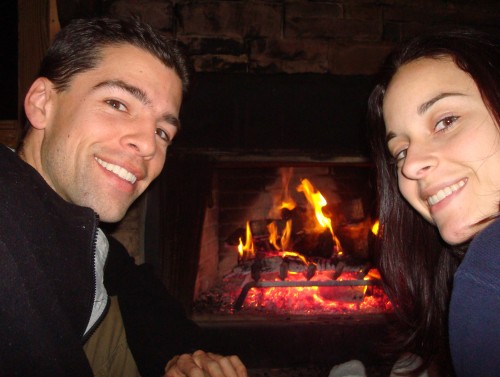 And like Ralphie had thought at the end of the movie "A Christmas Story", all was right with the world.
Tags: Blue Ridge Mountains, Georgia, Vegan Food