This past Christmas break we decided to get a cabin in the woods for the second time and what better place to choose than the Blue Ridge Mountains in Georgia?  That means:  ROAD TRIP!
Day 1
Me, Sarah, and her family crammed into one vehicle and began our trip from Daytona  Beach, FL.  We stopped off in Jackson, GA to see High Falls State Park which wasn't truly amazing but still fun nonetheless: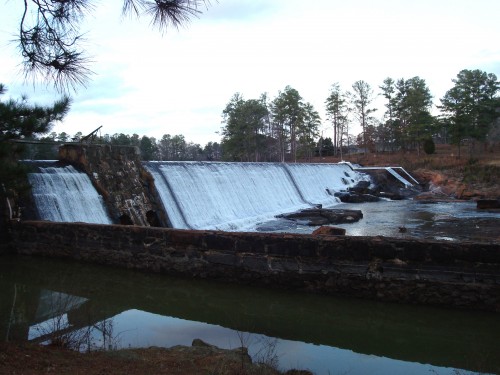 There's somewhat of an old looking waterfall that almost seems as if you can walk across the edge of it, but I definitely wouldn't try.  On the other side, there's a lake where you can take out canoes and watch the ducks play.  High Falls State Park seems like a nice place to come have a picnic or take a walk, but really I was just happy to get out of the car and stretch.
Since it was getting late and we were hungry, we left High Falls and hit the highway to look for a good place to eat.  Now, for some reason there doesn't seem to be a lot of vegan restaurants in the middle of the woods but there's always hope.  Off the highway appeared the bright lights of Lovejoy, a large city with all the name brand cookie cutter stores every major city has, but this one also had a very nice Golden Corral buffet.  Needless to say, we stuffed ourselves with lots of sides and then got a nice hotel for the night down the road.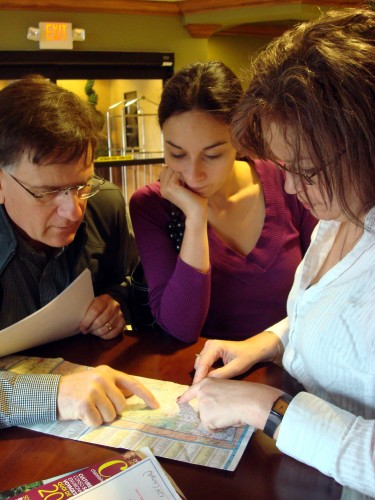 The next morning we woke up fresh and navigated our way to Dawsonville to see the amazing Amicalola Falls State Park.
Tags: Georgia, High Falls State Park, waterfalls