Day two brought some pretty interesting memories.  Did I mention that I was pretty sick before I left for this vacation?  On one hand, I'm in the beautiful Blue Ridge Mountains just where I'd hoped to be for the past couple years, and on the other hand my cold has gotten worse than just about any cold I've ever had.  It reminds me of a story I heard the other week where an athlete had trained for over a year to be in the Ironman Triathlon in Hawaii and then on race day came down with a cold that crushed their dreams early.  These things can't be planned for so we just have to do the best we can with the situation in front of us.  That's how I decided this day for me to be.  Time to go hiking!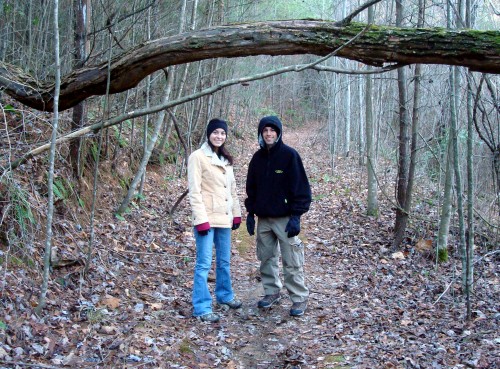 Long Branch Trail – singletracks.com
Length:  2.2 miles
Max elevation:  2073 feet
Total climb:  574 feet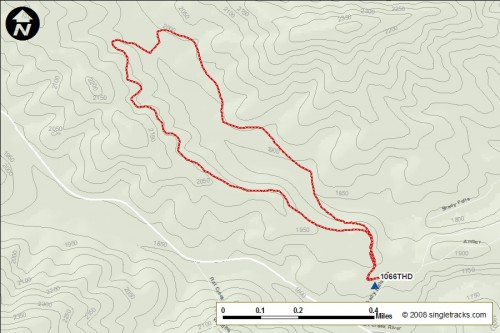 We figured we didn't want to do as much hiking being sick so we picked Long Branch Loop Trail which is a fairly short, easy hike up and down hills at only a little over two miles but still packed with plenty of views.  To get there you take Aska Rd., turn onto Shady Falls Rd., and the hidden gravel parking lot is a few hundred yards up.  Be careful not to miss it like we did!
Long Branch Trail was a very scenic trail with wide paths that are clearly marked along the entire way so there's no getting lost.  The temperature outside was about 42 degrees F and since we went in the winter, the leaves were sparse so there were distant views around every corner.  At one point there was even a little stream to cross.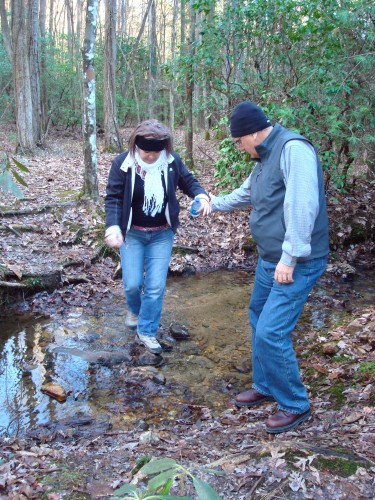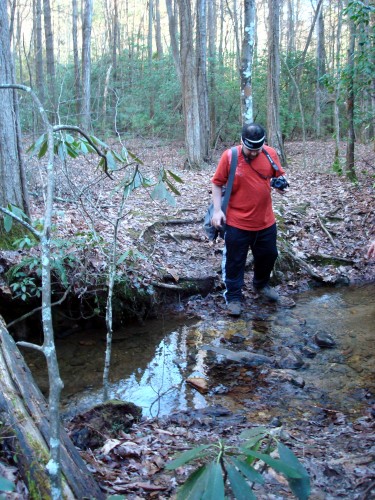 I was pretty excited to be outside in the forest.  The air was crisp and cool.  The trees rustled and you could feel the leaves crunch beneath your feet.  I had just gotten some new hiking shoes to test out since the last time we were here, my feet froze.  A little over halfway through the hike though, my cold began to take over and it was all downhill from there.  I think this little hike just pushed me right over the edge and I started getting tired.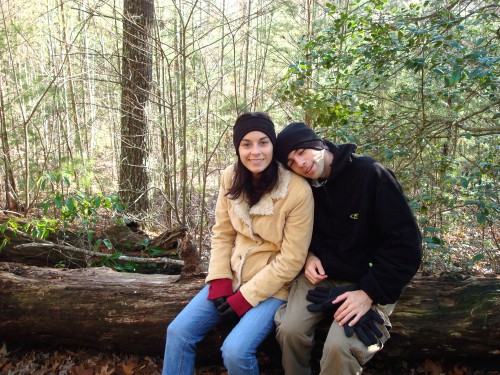 The Blue Ridge Mountains were so beautiful.  It's hard not to get captivated by everything around you.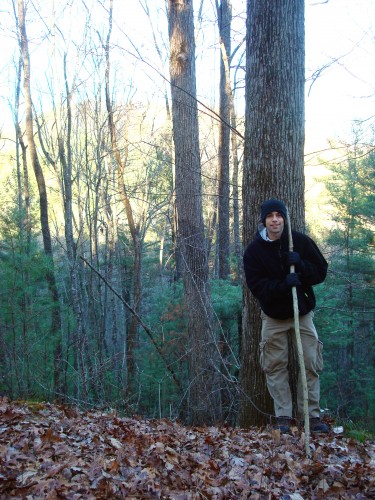 Hiking along beautiful trails really gets me to think a lot about life.  Many of us scurry about our everyday lives and forget that we're a part of this living world out there that's just waiting for us to explore and experience it.  It's nice to take a step out of our normal routine and realize we're only here for a short time and should relish every part of our lives when we have the chance.  Having a terrible cold out here made me think that even the bad parts of life are still an experience to have.  Let's just hope there's many more good parts than bad.  Ha!
After a lot of uphills, downhills, watching where you step for rocks, and beautiful sights, the trail started coming to an end.  At the trail head we took some quick drinks of water and devoured delicious apples that Sylvie had so thoughtfully packed and then were on our way!  We also wanted to visit the quaint little town of Blue Ridge so we headed back for some shopping.
Tags: Aska Trails, Georgia, hiking, Long Branch Trail